The Retreat Cabin Accommodation
The Retreat is a country style cabin that offers a relaxed, laid-back feel within walking distance of picturesque Picnic Creek and our rainforest swimming pool. Built on three levels, The Retreat is spacious modern open-plan studio accommodation with atmosphere. Its open-plan layout makes it spacious enough for a third and fourth person if privacy is not a real issue. Double Sofa bed. Walking distance to Kondalilla Falls and Pool. Additional cost per person $50 per night.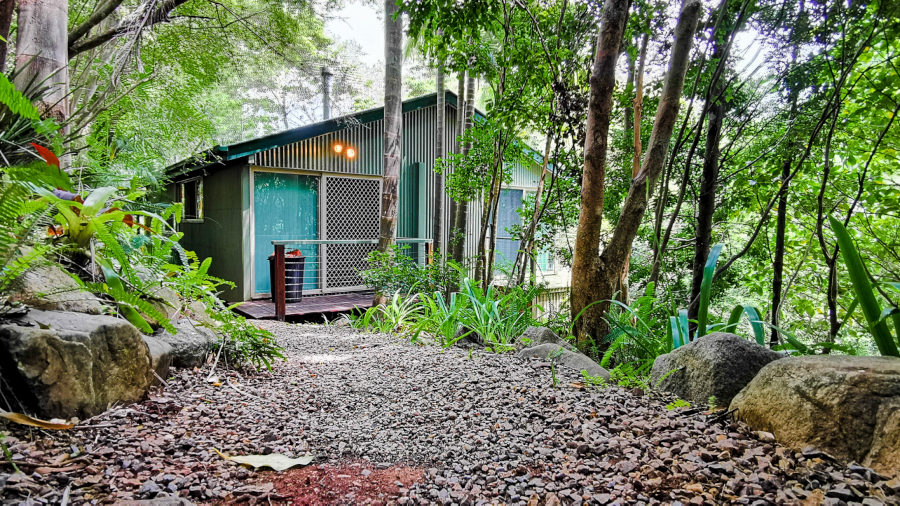 Really loved everything about Treetops® from our beautiful bungalow, the fantastic surrounds & the sounds of the birds in the trees the seclusion and privacy. This for us was a dream come true & was on our list of things to do for many years.
C & J
Beautiful peaceful weekend surrounded by nature, topped off by an afternoon rain storm.
A.
Peaceful, invigorating and rejuvenating. The Fireplace added a romantic touch to our get away. Thank you so much.
Eddie and Stu
Lovely Location - Nice and Tidy... We were gifted this weekend away for our wedding!. Thanks for your hospitality!
Ella and Eric.