Whether you want to enjoy accommodation nestled in the peace and tranquility of the Montville rainforest, or a short stroll to the galleries and restaurants of Montville, you can find all this and more at Treetops® Montville. With affordable prices, fantastic sea or rainforest views, and delicious food, we have holiday accommodation all wrapped up in Montville and Flaxton!—WI.FI AT OFFICE ONLY.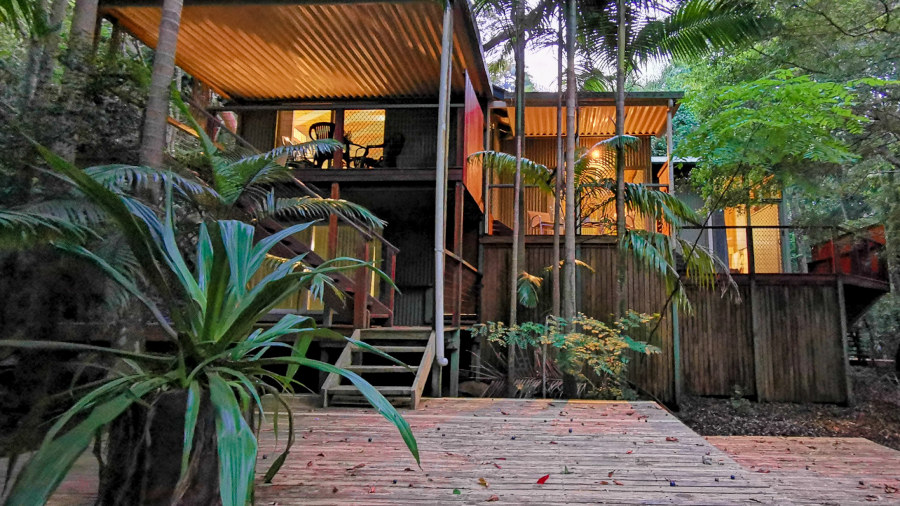 Dreamtime is a three level open plan self-contained accommodation of roomy proportion with cathedral ceilings and strategically placed windows you can view the tree canopy and the stars at night.
Running Waters is built across Picnic Creek, the water flowing under the cabin creates a great atmosphere. Self-contained accommodation with outdoor deck areas and intimate views of the creek.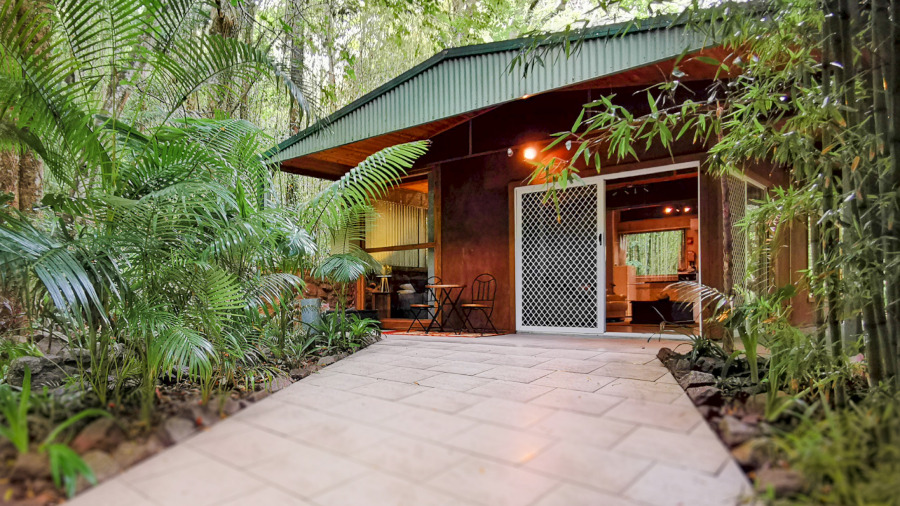 Forbidden Fantasy is a timber & stone ground level self-contained cabin with verandahs on 2 sides. Built on the banks of Picnic Creek perfect for a private retreat.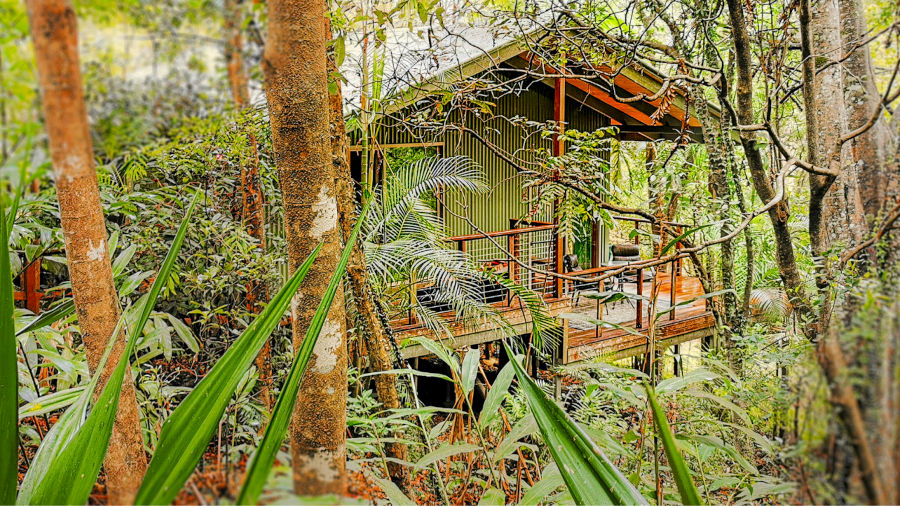 The Escape is a split-level self-contained cabin built above Picnic Creek. High exposed beam cathedral ceilings add to the feelings of freedom and space in this private cabin.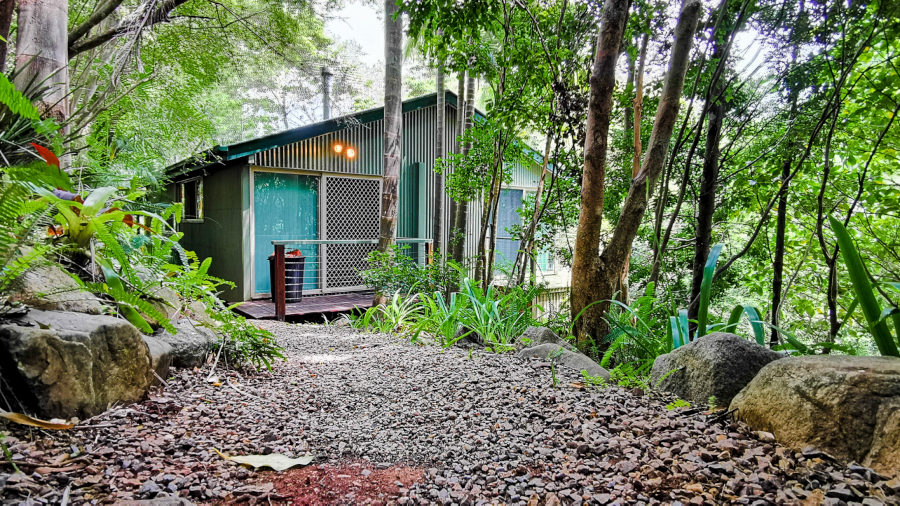 The Retreat is a three level open-plan self-contained cabin that offers a relaxed, laid-back feel within walking distance of picturesque Picnic Creek and our rainforest swimming pool.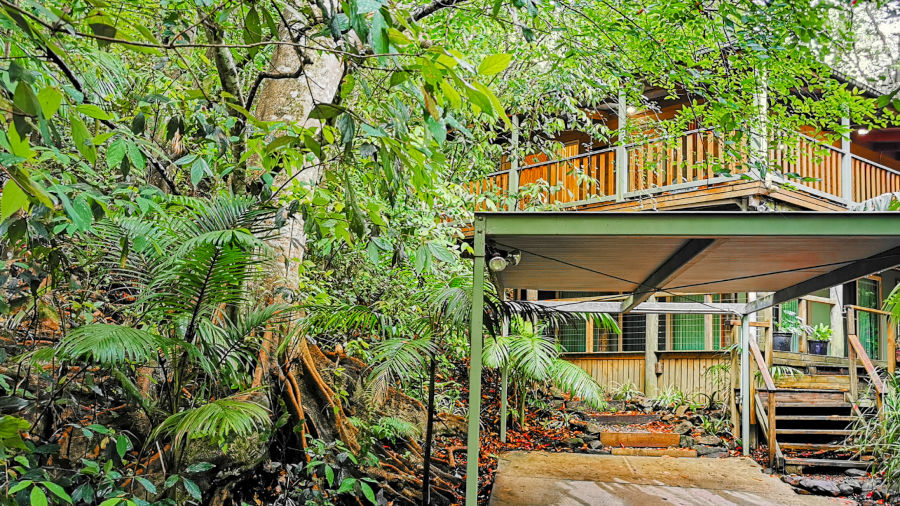 Pole Place wraps rainforest around you in a private setting overlooking Vincent Creek with verandahs on all four sides. Built high off the ground on wooden poles with decks also below.