Dreamtime Cabin Accommodation
Dreamtime is one of those special destinations that help create the magic that great holidays , honeymoons and anniversaries are made from and memories are made of. Dreamtime is open plan architecturally designed treehouse accommodation of roomy proportion boasting a unique three levels with soaring cathedral ceilings reaching up to 4.8 mtrs in height with glass strategically used to let you explore the tree canopy or the stars at night.
Additional cost $50 Per Adult per Night and Children $30 per Night.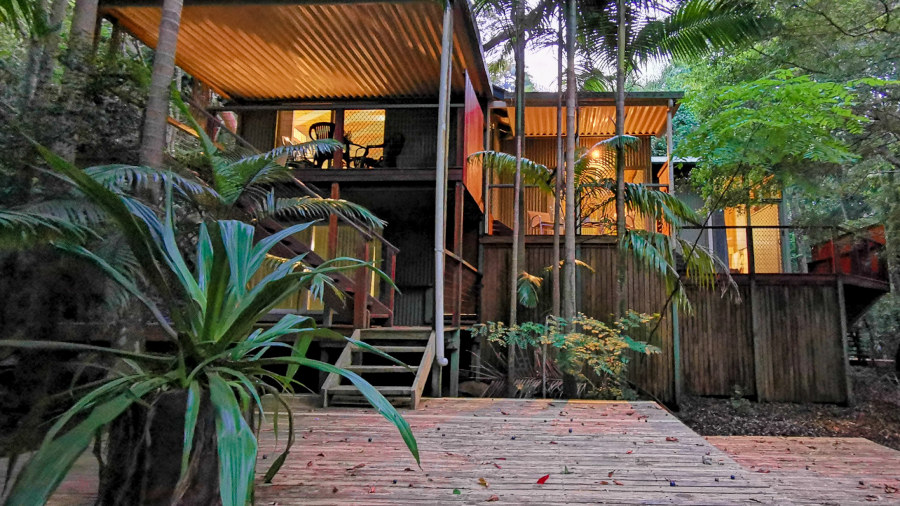 Really loved everything about Treetops® from our beautiful bungalow, the fantastic surrounds & the sounds of the birds in the trees the seclusion and privacy. This for us was a dream come true & was on our list of things to do for many years.
C & J
Beautiful peaceful weekend surrounded by nature, topped off by an afternoon rain storm.
A.
Peaceful, invigorating and rejuvenating. The Fireplace added a romantic touch to our get away. Thank you so much.
Eddie and Stu
Lovely Location - Nice and Tidy... We were gifted this weekend away for our wedding!. Thanks for your hospitality!
Ella and Eric.