Running Waters Cabin Accommodation
Running Waters is a modern, one level engineer designed self-contained treehouse, actually built across Picnic Creek with the water flowing under the cabin offering intimate views of the creek and creating a great atmosphere. Relax to the sound of running water. Walking distance to the Kondalilla Falls and Pool.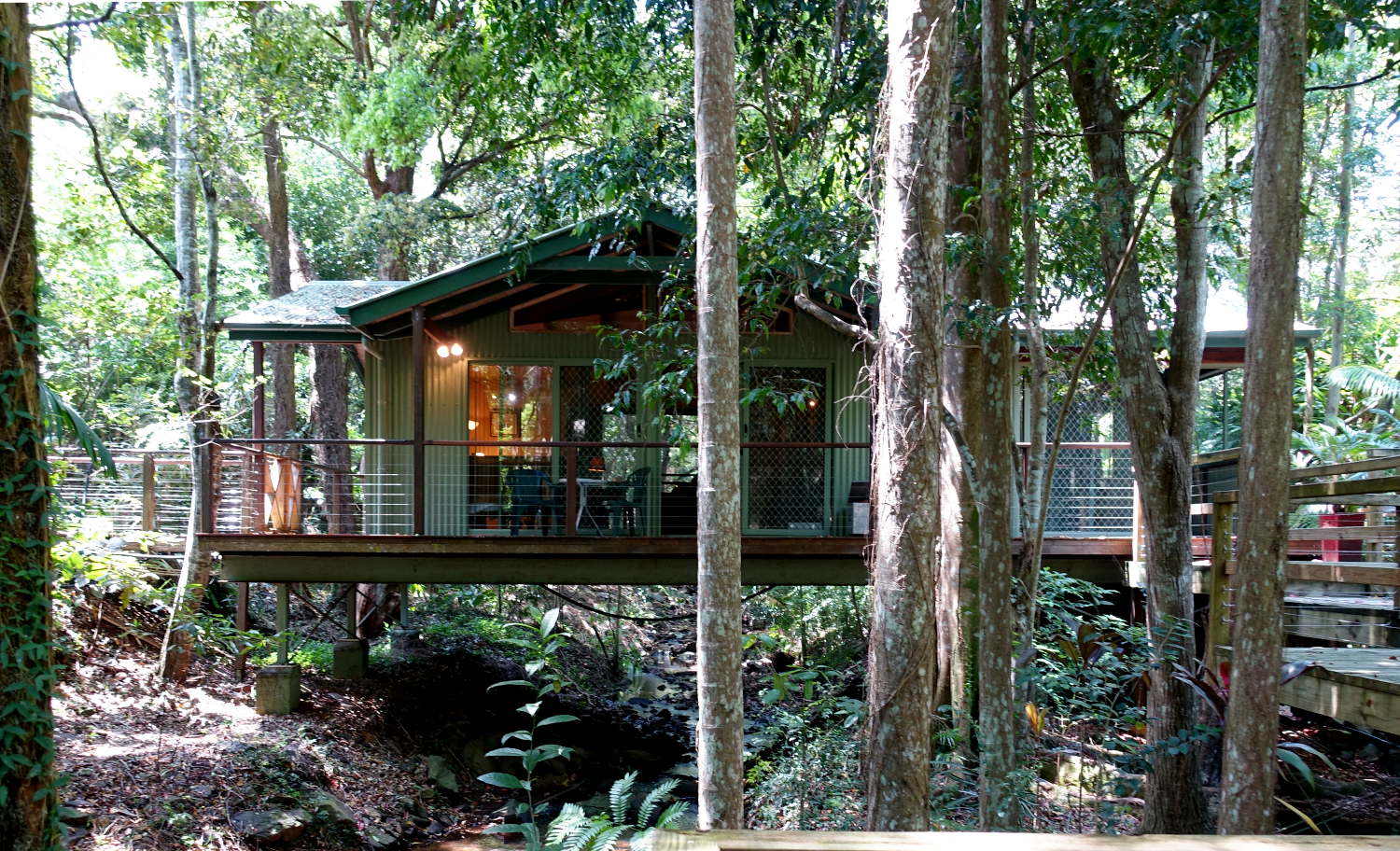 What a beautiful, peaceful way to celebrate a birthday. We are already planning our next visit. It\\\\\\\'s been amazing . Thank you
C and M.
Tranquil surrounds lovely stay. Cabin has all the little touches that are required for a getaway. Perfect,relaxing weekend away with my love.

A beautiful location and a gorgeous little cabin in a rainforest location. We absolutely loved it here! It was such a wonderful getaway from life and was a great end to our road trip down the coast!. Thank you for your hospitality.
Louise and Sam
Our second time here in winter with cosy wood stove and extras. Truly a great getaway.
G and M. 2018.