Nestled in the heart of the Sunshine Cost Hinterland rain forest, escape to the intimate experience of Treetops Montville Accommodation.
Our secluded cabins are freestanding and designed to create harmony with their surroundings. Enjoy champagne and chocolates on arrival, snuggle together in front of a romantic log fire or luxuriating in your double spa bath.
Have breakfast on the deck, relax by the private pool and let the wonders and tranquillity of nature surround you.
Perfect for anytime of year
Whether you are seeking a winter retreat to snuggle or enjoy an escape in the summer.
With log fires, hot spas or air conditioning and a cool rain forest pool to dip in, Treetops Montville is an all year round favourite destination to relax and unwind in.
Take a video tour of one of our cabins
Treetops Montville Rainforest Cabins border the entrance to Kondalilla National Park.The park is named after the spectacular Kondalilla Falls, where Skene Creek drops 90m into a rainforest valley. Kondalilla, an Aboriginal word meaning 'rushing waters', describes this park's waterfall during the summer wet season.
We have a selection of extras for your added enjoyment. Our picnic hampers for two are ideal for lunch in the rainforest or dinner. Or order a massage for one or two people tailored to suit your preferences. Enjoy dinner in Montville, with a Free Shuttle Bus service to the Montville Cafe Bar & Grill.
At Treetops Accommodation Montville, we always do our best to ensure a great experience. If you'd like something extra-special arranged, please ask!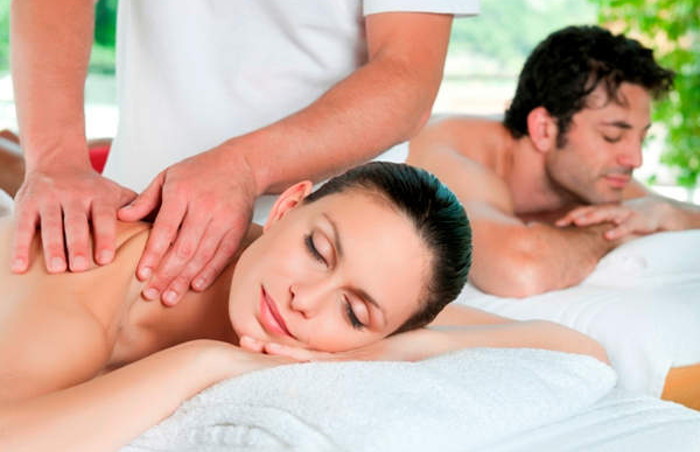 "We spent part of our honeymoon at Treetops in the 'Fordidden Fantasy' cabin, we had the most amazing time!
The spa bath, the fire and the seclusion of the cabin made for a perfect honeymoon!
We loved it so much we have stayed in 'Dreamtime' since and will be going back to 'The Retreat' very soon.
That's the beauty of this resort, it can be a different stay every time, all of the cabins are unique and have their
own special style and vibe"
Experience Treetops Montville for yourself