★
EXTRA SPECIAL PRICES - RAINFOREST & SEAVIEW CABINS SUMMER AND WINTER SPECIALS REDUCED ONLINE. GREAT SAVINGS . . .
★
2 Night Midweek from $340 to$500
CHAMPAGNE & CHOCOLATES , BREAKFAST & $20 VOUCHER TO MONTVILLE PIZZERIA
(Excludes Public Holidays, Long Weekends & School Holidays)
2 Night Weekend from $550 to $680
Treetops Montville Accommodation
Escape to the intimate experience of Treetops Montville Accommodation. Our Cabin accommodation is freestanding and designed to create harmony with their surroundings. Enjoy champagne and chocolates on arrival, snuggle together in front of a romantic log fire or luxuriating in your double spa bath, let the wonders and tranquility of nature surrounds you. All cabins are, air-conditioning with private decks.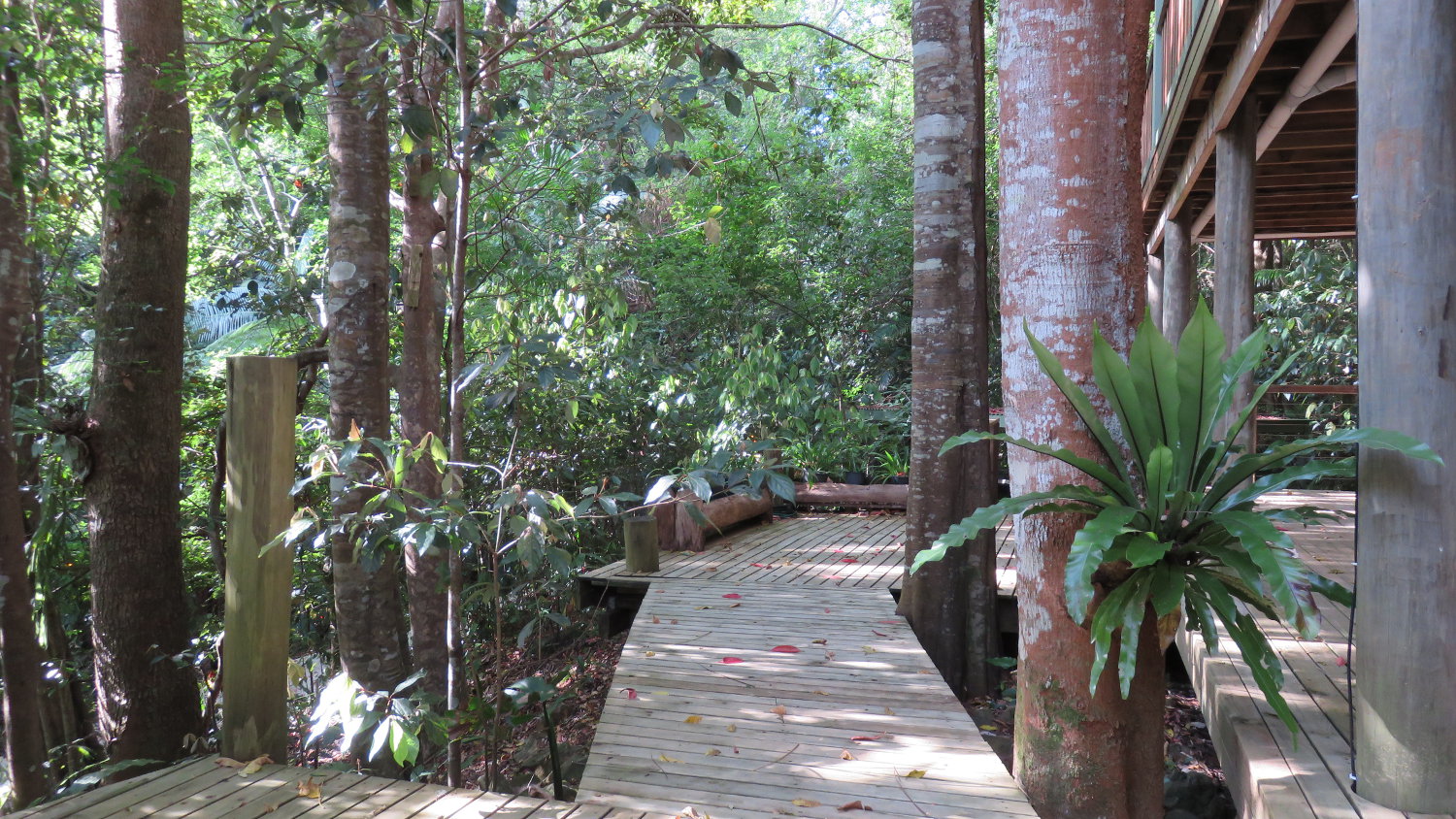 Rainforest & Seaview Accommodation
Treetops Montville is located only one hour's drive north of Brisbane in the Sunshine Coast hinterland. Kondalilla National Park and Skene Creek walking adventures start from your Rainforest Accommodation. The treasures of the shops and galleries in Montville are only a scenic 2km drive away. The choice of 3 accommodation locations is yours. Treetops Montville Rainforest Cabins bordering the entrance to Kondalilla National Park. Sundance Montville Seaview Cabins with panoramic hinterland and sea views and Potters Place on private acerage in the heart of Montville, with huge ocean & hinterland views.
Rainforest Swimming Pool
Built into the natural environment, and with spacious decks overlooking Picnic Creek, our rainforest swimming pool is the perfect place to kick back and relax. Enjoy the sun or have a dip in this incredible setting. For a down to earth experience wander down to the swimming hole in the National Park – a perfect walk from your Rainforest Accommodation.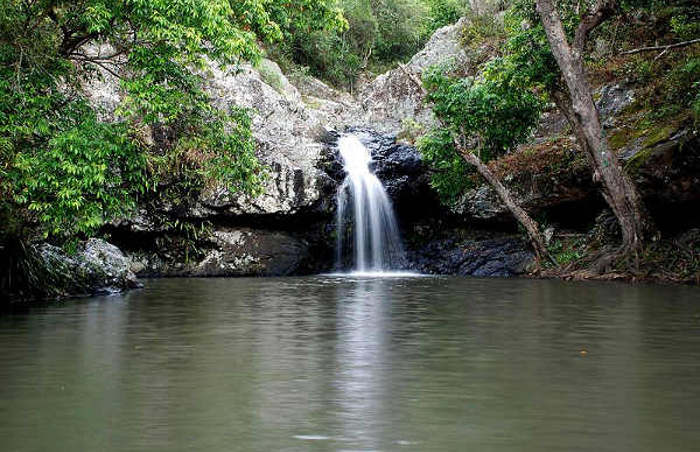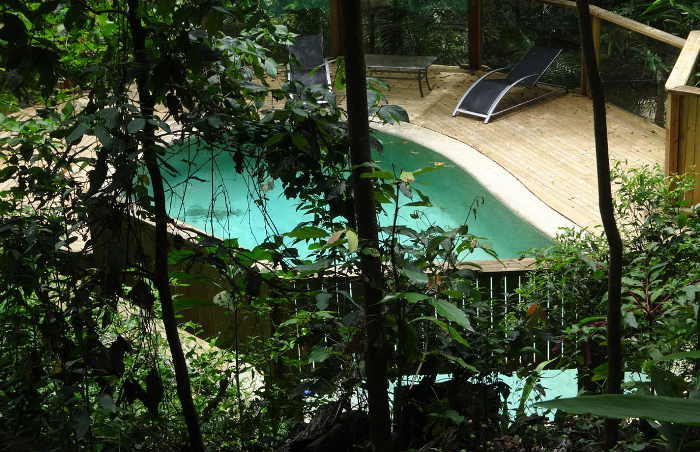 Treetops Montville extras
We have a selection of extras for your added enjoyment. Our picnic hampers for two are ideal for lunch in the rainforest or dinner. Or order a massage for one or two people tailored to suit your preferences. For a down to earth experience wander through protected land to the swimming hole in Kondalilla National Park, a perfect walk from your Rainforest Accommodation Enjoy dinner in Montville, with a Free Shuttle Bus service to the Wild Rocket or Montville Cafe Bar & Grill. At Treetops Accommodation Montville, we always do our best to ensure a great experience. If you'd like something extra-special arranged, please ask!