The Retreat Accommodation
The Retreat is a country style cabin that offers a relaxed, laid-back feel within walking distance of picturesque Picnic Creek and our rainforest swimming pool.
Built on three levels, The Retreat is spacious modern open-plan studio accommodation with atmosphere. Its open-plan layout makes it spacious enough for a third and fourth person if privacy is not a real issue.
★ Two-person spa
★ Fireplace
★ Reverse-cycle air conditioning
★ TV/DVD
★ Queen bed
★ Kitchenette
★ Bush decks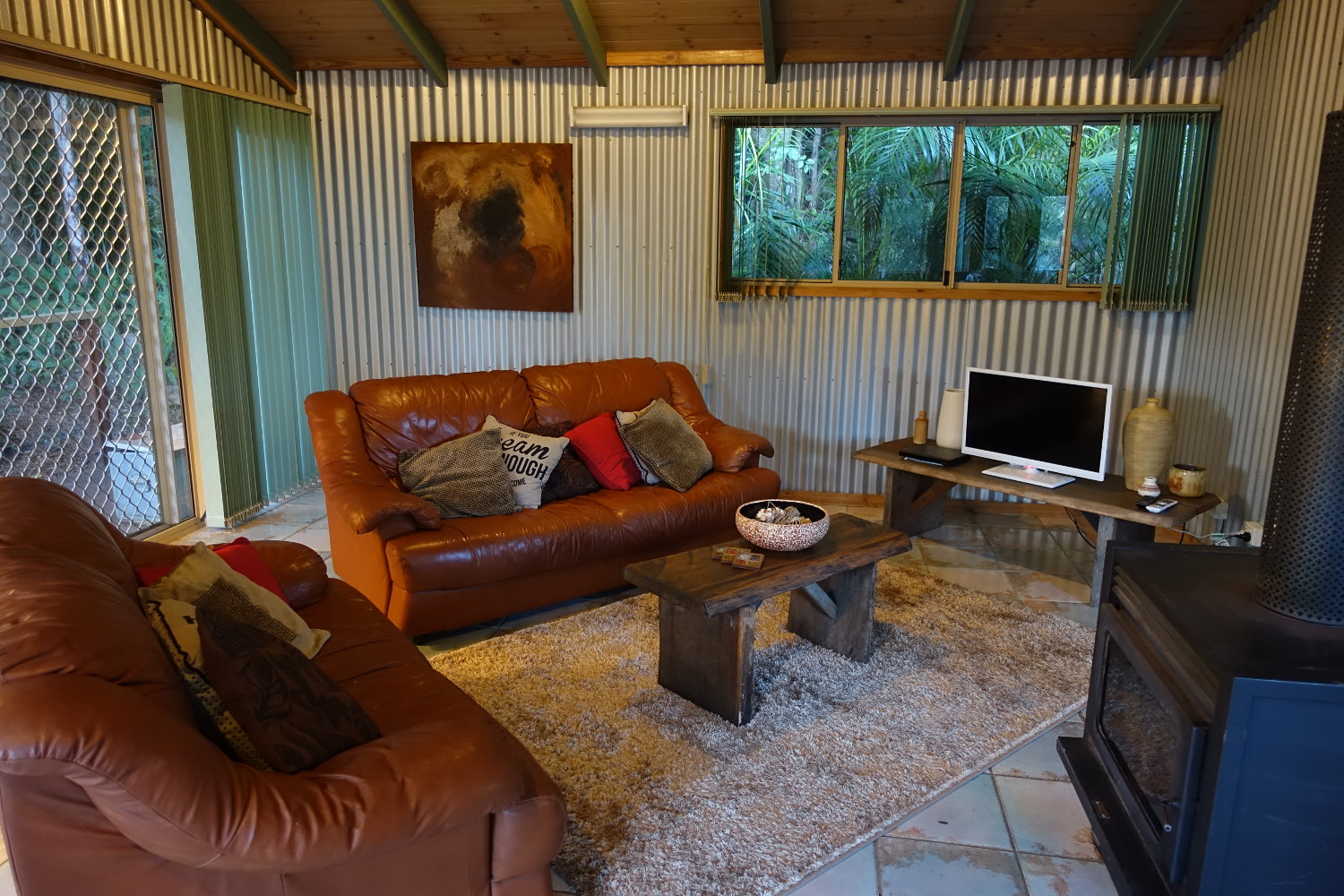 Everything we needed for a relaxing getaway. Thank you. <br>S & B 2017
We feel so rested after our stay. Wish we could stay longer. We love it here.
R & J 2017
Fantastic night & really love the thought of extras, breakfast & wine.
T & A 2017