The Pole Place Accommodation
Pole Place wraps rainforest around you in a private setting overlooking Vincent Creek with verandahs on all four sides. Built high off the ground on wooden poles with decks also below. Pole Place lives and breaths an intimate natural setting. Complete with 2 person spa, wood burning fireplace. Walking distance to Kondalilla Falls and Pool.
★ Two-person spa ★ Fireplace ★ Reverse-cycle air conditioning ★ TV/DVD ★ Queen bed ★ Kitchenette ★ Bush decks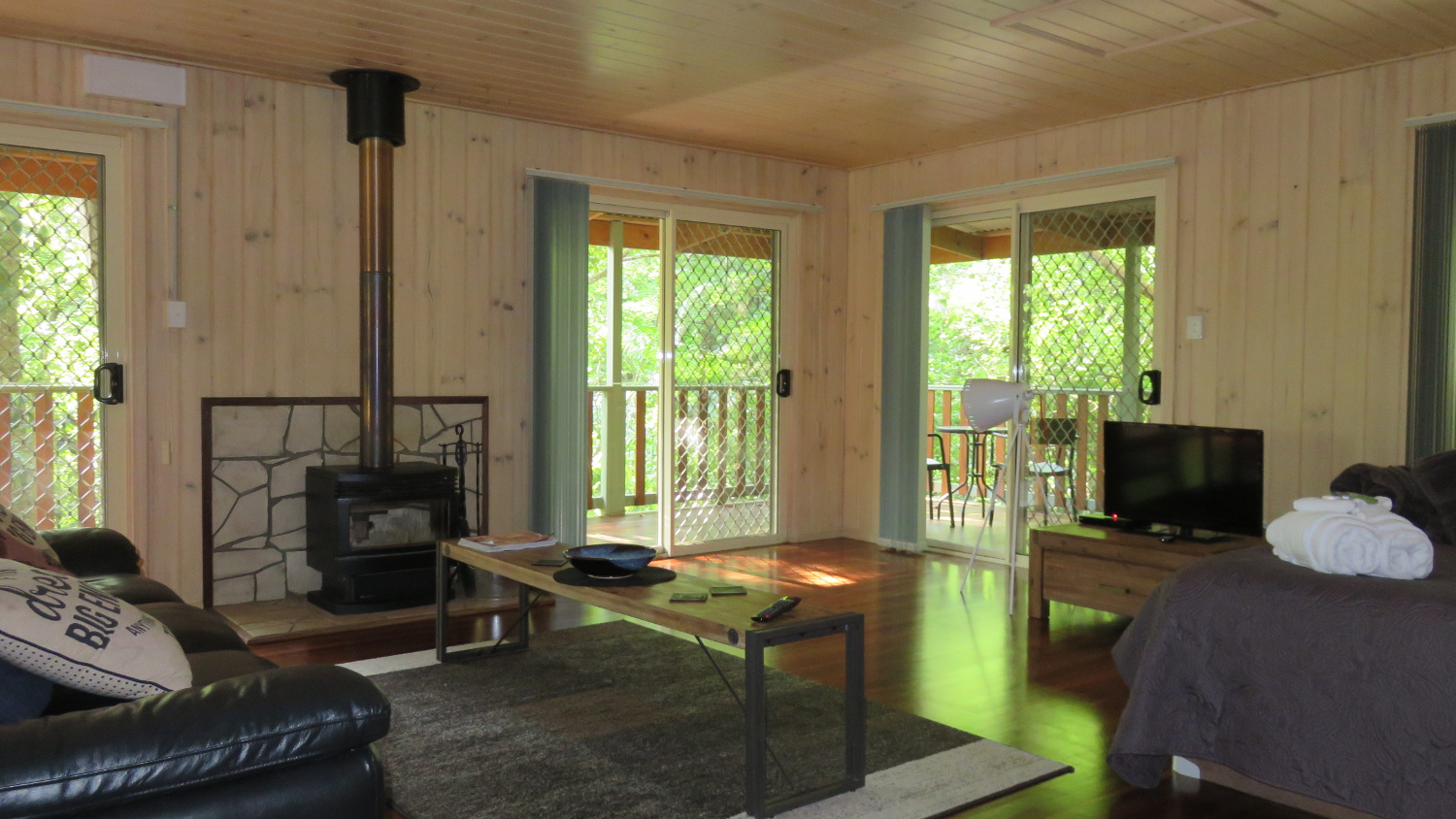 We love this place, so peaceful and relaxing.
L and D. March 2018
Absolutely stunning, grounds, complete serenity and relaxation, just what we needed.
J and H.
Thank you for sharing this wonderful piece of paradise with us. Calm and peaceful.
M and G. April 2018